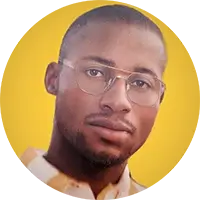 MEDICAL ADVISOR
Dr. Uche Ogbuagu (Medical Doctor & Researcher)
Dr. Uche Ogbuagu, is a distinguished and reputable medical researcher and author at Remedy Counter. With 12 years of experience in the healthcare industry, he has gained exceptional and extensive medical knowledge and the latest medical research techniques and findings.
Dr. Uche Ogbuaguhas was associated with prestigious healthcare pioneers, such as Stanford Health Care. He was a former senior medical researcher at the University of Health Sciences and has been actively involved in cutting-edge research and clinical studies. The experience gained from these reputable institutions drives him towards excellence. He is committed to upholding the highest medical practice and information standards while writing and reviewing all our website blogs and articles.
Education And Medical Credentials

Dr. Uche Ogbuagu has studied Health Systems Research at Imo State University, Owerri, Nigeria.
He has an undergraduate degree in medicine from Umuahia.
He has also attended the University of Port Harcourt.
Expertise And Experience

Dr. Uche Ogbuagu is the former senior medical researcher at the Chicago Medical School.
He has worked at Four Seasons Health Care, UK.
He has served his time at Stanford Health Care as a doctor.
Recognition And Contributions

Dr. Uche Ogbuagu has significantly contributed to the medical and healthcare community through his clinical expertise, research, and writing. Some of Dr. Uche Ogbuagu's recognized contributions are listed below.

Dr. Uche Ogbuagu has published several papers on infectious diseases, public health, and healthcare systems in numerous prestigious medical journals.
He is a contributing author in many medical theses and blogs, bringing unparalleled professionalism and immense medical credibility to all his articles.
He is passionate and dedicated to advancing medical research and improving healthcare outcomes for people globally.
Professional Affiliations Mentioned